A new residential project has been proposed for development at 1121 Key Avenue in Bret Harte, San Francisco. The project proposal includes the development of two new four-story buildings with basement. Plans call for the demolition of an exisiting two-story single-family structure on the site.
AEM is responsible for the designs.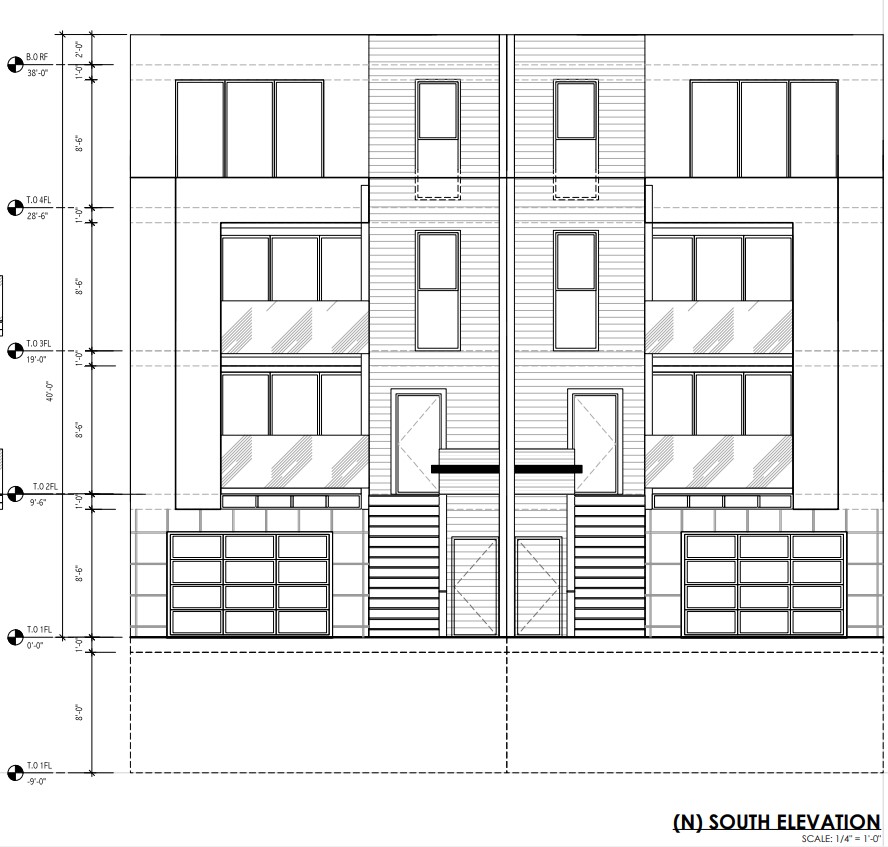 The permit requests the subdivision of the project site into two parcels, each spanning 25 feet in width. The project will bring two four-story buildings with basement. The buildings will feature two residential units each, offered as a mix of one two-bedroom and one  three-bedroom unit. The buildings will yield a total residential built-up area measuring 4,820 square feet each. Usable open space spanning 1,270 square feet will be developed on the site. Parking for one vehicle will be provided for each building.
The project application has been submitted, and the estimated construction timeline has not been announced yet. The cost of construction is approximately $750,000 for each building.
Subscribe to YIMBY's daily e-mail

Follow YIMBYgram for real-time photo updates
Like YIMBY on Facebook
Follow YIMBY's Twitter for the latest in YIMBYnews