It's been a good week for new residential units for SF YIMBY. Looking at only the smallest permits, there was a combined 105 new apartments and additional dwelling units, i.e., ADU's, as well as 33 single-family houses, for this article alone, not including other residential projects covered throughout the week. Interest filings include a church expansion in Contra Costa County and requested permission to install a light display at the Bayview Opera House involving the Bay Bridge light project artist. However, the biggest highlight from this piece is the filing for review of phase one of the Gateway Crossing in Santa Clara. The Gateway Crossing will bring what is essentially a new neighborhood across twenty-four acres. Read more in the Santa Clara section down below.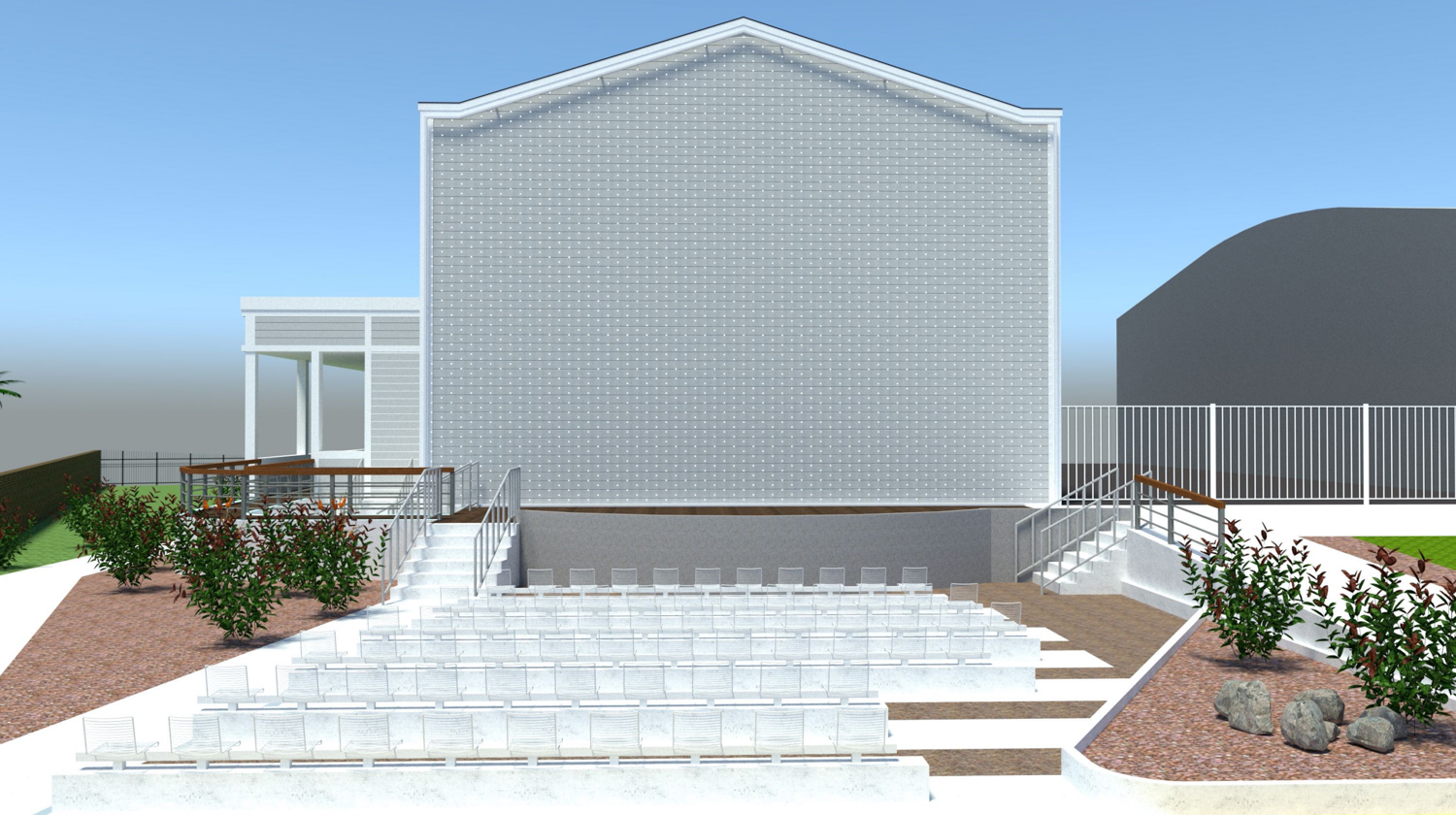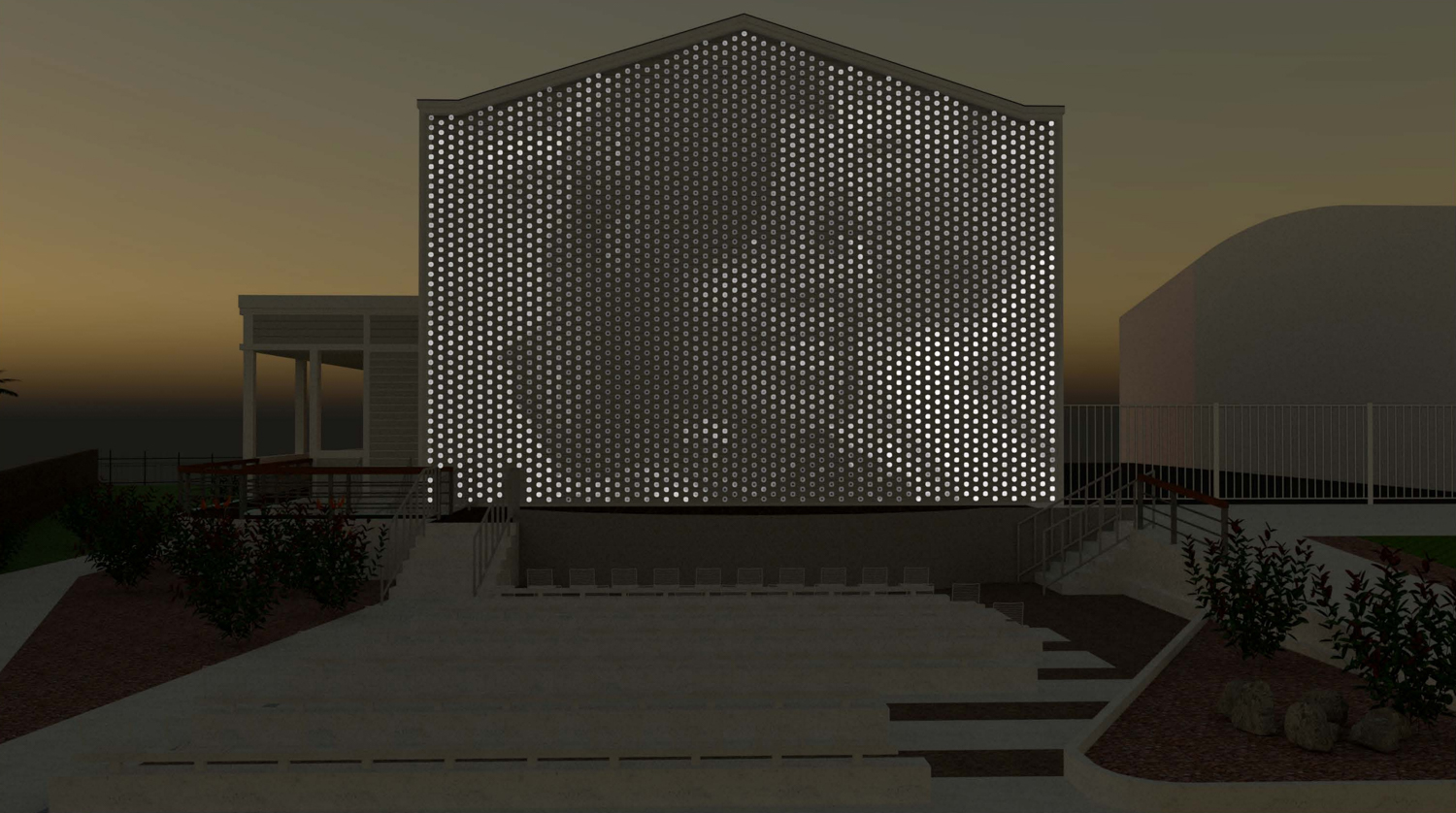 San Francisco
Additional Dwelling Units: 50
Single Family Dwellings: 4
A project profile has been submitted to get approval for a light installation on the Bayview Opera House at 4705 3rd Street. Tyra Fennell conceived this project of Imprint City and Ben Davis of Illuminate. Davis is the same man behind the design of the Bay Bridge light installation. Its debut exhibition will be called "Say Their Names" by Radha Metha, with renderings showing Breonna Taylor and George Floyd. Over time, the display will rotate between exhibitions.
Permits have been filed for an ADU at 9 Sharon Street, 209 Lincoln Way, 271 Granada Avenue, 315 Green Street, 330 Cattanooga Street, 645 Velasco Avenue, 914 Diamond Street, 1041 Cabrillo Street, 1258 Lombard Street, 1332 Clement Street, 1484 Newcomb Avenue, 1674 Kirkwood Avenue, 2182 Quesada Avenue, 2400 Pacheco Street, 3173 21st Street, 3526 and 3528 24th Street.
Two ADU's are planned for 675 O'Farrell Street, 1025 Sutter Street, 1072 Gilman Avenue, 1127-1133 Kearny Street. Permits have been filed for two new units on the ground floor of 2027 Ellis Street. Three ADU's will be added to the existing parking space at 99 Lupine Avenue, 400 Franconia Street, and 3266 21st Street. Four ADU's are to be created within 1599 Green Street and 2656 Van Ness Avenue. Six ADU's are expected for 400 Page Street.
Expecting demolition, a single-family dwelling at 231 Wilde Avenue in order two construct two 3,100 square foot two-story single-family dwellings, with vehicular parking spots on site.
Permits for a two-story single-family dwelling at 3223 Folsom Street and a three-story single-family building at 141 V Milton Street are filed.
Alameda County
Additional Dwelling Units: 24
Single Family Dwellings: 9
In Oakland, permits are for a single ADU at 305 MacArthur Boulevard, 750 54th Street, 1722 27th Avenue, 1825 East 19th Street, 1948 Park Boulevard, 2312 Courtland Avenue, 4030 Sequoyah Road, 6850 Charing Cross Road, 7141 Pinehaven Road, and 8606 Plymouth Street. A new single-family dwelling filed for 0 Jewell Court. Starbucks plans to open up a new drive-through location at 7000 Bancroft Avenue. The owners of the single-family house at 2511 Adeline Street, McClymonds, plans to replace the lot with three triple-unit townhouses for a total of nine units.
In Berkeley, permits have been filed for an ADU at 828 Channing Way, 831 Page Street, 2148 Ward Street, and 2911 Lorina Street. For Fremont, one ADU was filed at 2327 Jackson Street, and one single-family residence was fIled for 45162 Rutherford Terrace.
In Alameda, along with some larger permits to be covered soon, permits were filed for a floating home occupancy at the Barnhill Marina, 2394 Mariner Square Drive. Eight single-family house permits were filed for the Mulholland at Boulevard neighborhood in Dublin, with addresses from 5626 to 5753 Fallbrook Court.
Contra Costa County
Additional Dwelling Units: 6
Permits have been filed for an ADU at 63 Stone Castle Court in Alamo, 280 Camino Diablo in Brentwood, 23 Kerley Court, 396 Marshall Drive, and 1560 Arbutus Drive, Walnut Creek, and 4481 Appian Way, El Sobrante. St John the Evangelist Orthodox Church, found at 501 Moraga Way, Orinda, filed to create a new fellowship hall on their grounds.
Santa Clara County
Additional Dwelling Units: 7
Single Family Dwellings: 3
Permits for the architectural review for phase one of Gateway Crossing at 1205 Coleman Avenue have been filed. Gateway Crossing is a twenty-three-acre development expected to create over 1,500 new residential units along with a hotel and retail space. The project has already received approval from the City Council in July of this year, and the architectural review permit brings the multi-building project tantalizingly close to filing the new building permits to allow new construction.
Single-family residency permits have been filed for a new 1,570 square foot house at 19545 Almaden Road and for a 2,350s square foot set-up at 19670 Old Santa Cruz Highway, in Los Gatos. A new single-family house will replace an existing single-family home at 635 Webster Street, along with an ADU on-site.
Permits have been filed for an ADU at 1451 Bergin Place and 1475 Las Palmas Drive, Santa Clara, in San Jose at 169 Harriet Street, 10325 Serrano Drive, and 12003 Ridge Vista, and in Gilroy at 11170 New Avenue.
Santa Mateo County
Permits have been filed to demolish a single-family dwelling at 563 Santa Clara Avenue in Redwood City. In Menlo Park, demolition permits were filed for single-family houses at 2024 Gordon Avenue and 2151 Manzanita Avenue. Similar permits were filed for 3401 El Camino Real in North Fair Oaks.
Sacramento County
Apartment/ADU Units: 17
Single Family Dwellings: 17
Permits have been filed to construct a new gas station with a convenience store at 3875 Power Inn Road at the cost of $5.3 million. The lot is currently vacant.
Permits have been filed for an ADU at 117 Meister Way, 409 11th Street, 420 21st Street, 451 Carroll Avenue, 640 35th Street, 725 42nd Street, 1070 Sagamore Way, 2835 59th Street, 3433 7th Avenue, 6510 Manassero Way, 7794 Shrader Circle, and 8461 Tambor Way. Permits have been filed for new single-family dwellings at 1300 35th Street and 4440 6th Avenue. A duplex with ADU is being planned for 2227 Roanoke Avenue. 2304 Bell Street expects a duplex as well, but no ADU.
Lennar Homes of California filed permits for six new single-family dwellings with three to five bedrooms at 3906, 3912, 3930, 3936, 3942, 3498 Waterleaf Avenue. Not to be outdone, D.R. Horton filed permits for eight new single-family homes at 3872, 3876, 3880, 3884, 3888, and 3892 Sunset Parke Way, as well as at 3850 and 3854 Bridgefield Street. Demolition permits for the 1,240 square foot single-family dwelling at 1300 35th Street hope to make way for a new two-story single-family residence.
Marin County
Additional Dwelling Units: 1
Permits have been filed to legalize an ADU at 202 Princeton Avenue, Mill Valley.
Tesla Power Walls
Total Units: 70
Total Locations: 48
Subscribe to YIMBY's daily e-mail

Follow YIMBYgram for real-time photo updates
Like YIMBY on Facebook
Follow YIMBY's Twitter for the latest in YIMBYnews