1554 Market Street has topped off in San Francisco's Civic Center neighborhood, near its border with Hayes Valley. The residential tower will be adding 109 new apartments at a site just over three blocks from the Civic Center BART station. Handel Architects is responsible for the design.
The project consists of two conjoined towers, both rising 136 feet above Market Street. They will add approximately 140,000 square feet, 117,000 square feet for residential use, and 4,800 for commercial retail use. Of its 109 apartments, 13 are at below-market-rate pricing. Units will range in size from 500 square-foot studios to 1,500 square foot two-beds.
The site will include a 28-car 110-bike garage below ground. The rooftop will be accessible for all residents, where they can enjoy a lounge space on top of both buildings. These lounge spaces are connected with an enclosed glass sky bridge, providing views across the city. The program will also include a shared courtyard between the two towers.
Trumark Urban started the project and sold to Z&L Properties Inc. for a reported $23 million, as reported by Bizjournals. The first permits estimated the construction cost to be as much as $41 million. By 2019, Z&L Properties received a $77 million construction loan from JLL Capital Markets.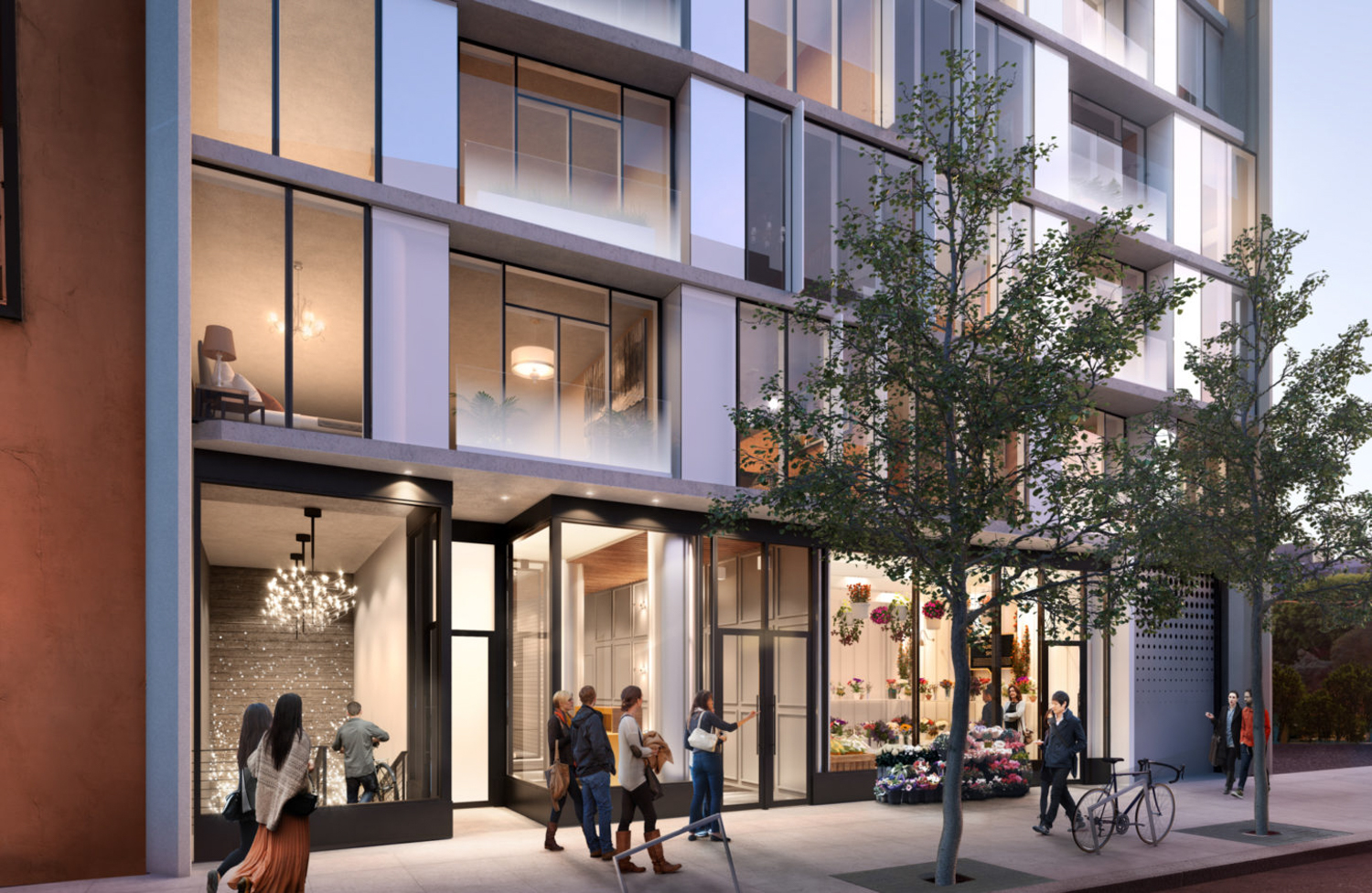 The project has been a long time coming, as is usually the case for San Francisco construction. The developers filed demolition permits for the prior structures in 2016, and construction started in 2017. The installation of the composite glass and metal facade has already begun to go up.
Expectations are that the project will be complete in 2021.
Subscribe to YIMBY's daily e-mail

Follow YIMBYgram for real-time photo updates
Like YIMBY on Facebook
Follow YIMBY's Twitter for the latest in YIMBYnews