The San Francisco Planning Commission is scheduled to vote tomorrow on redesigned plans for 24 units at 1900 Diamond Street in San Francisco. The new iteration breaks away from the former linear block to preserve ten trees, create a public viewing platform, and obscure the project with setbacks away from the sidewalk along Diamond Street. Solomon Cordwell Buenz, an international firm with offices in San Francisco, is the project architect.
Plans now consist of fourteen buildings built across three phases over 32 months. There are two single-family houses at the very corner of Diamond Heights Boulevard and Diamond Street. Fourteen units will be created in the center, six duplexes, and two units above the lobby and shared garage. Lastly, eight residences in three duplexes and two single-unit townhomes will be on the eastern edge by 29th Street.
Each building is now set back further from the street, allowing ten Monterey Cyprus trees to be preserved. As well, the seven driveways along Diamond Street have been eliminated, moving instead to have shared garages and just eight curb cuts. An additional 21 new trees will be planted in open spaces and 23 trees along the street for a combined total of 54 trees on site.
The design, by Solomon Cordwell Buenz, provides greater contrast between two palettes than in the last iteration. The first palette will feature a lighter scheme, with tan bricks, Alaskan Yellow cedarwood, and Champagne metal panels. The second palette starts with dark grey brick, with Shou Sugi Ban wood and Charcoal Grey metal to complement the aesthetic.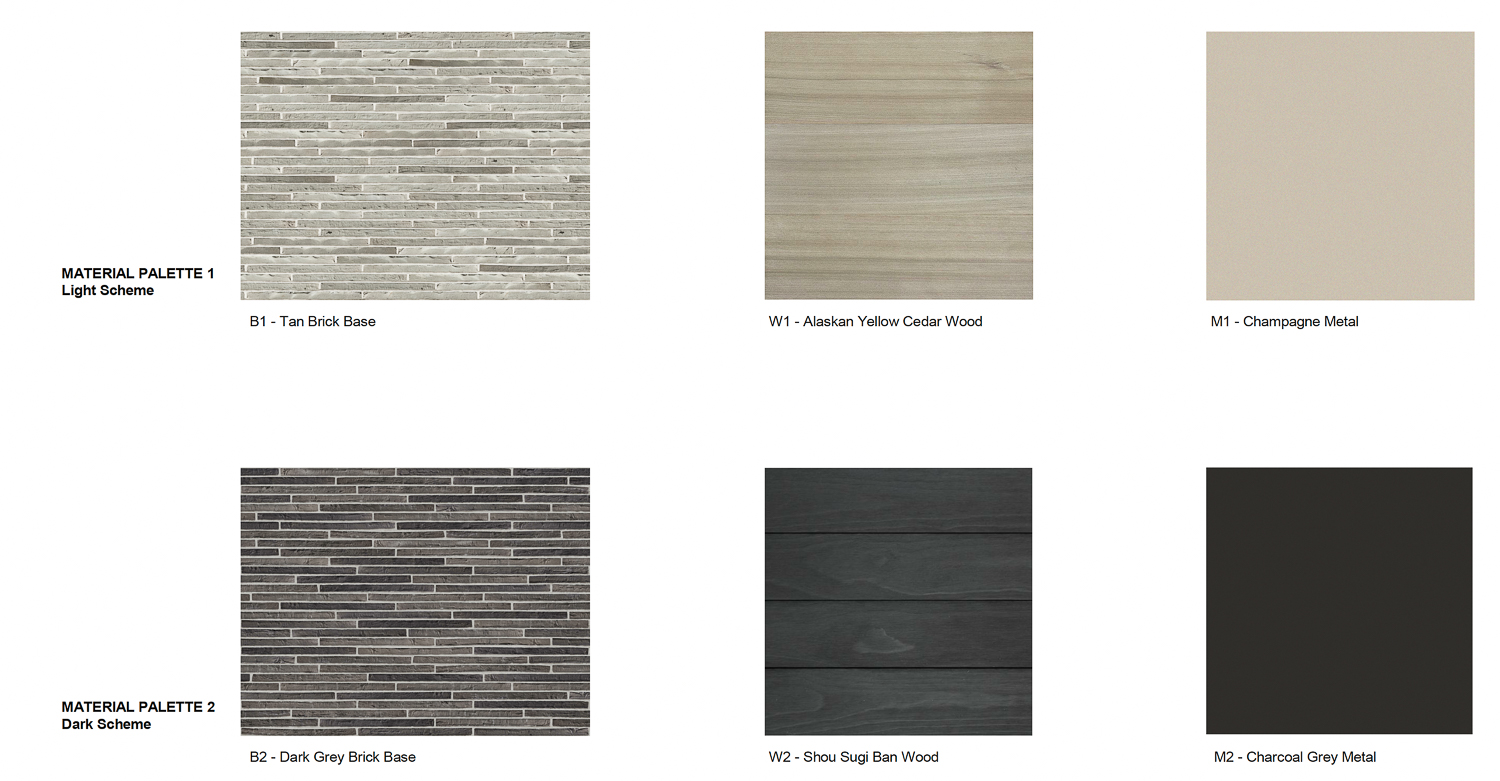 The project will build on a 0.8-acre parcel. Parking for 32 cars and 48 bicycles in shared underground garages. Units will average in size between 1,984 and 3,996 square feet each, or between two and four bedrooms.
According to the meeting agenda, the approval by the commission would "constitute thae Approval Action for the project for the purposes of CEQA." The plan will still require approval from the Board of Supervisors.
Emerald Fund, a San Francisco-based real estate development company, is responsible for the proposal. Groundworks Office is now listed as responsible for landscape architecture, and BKF Engineers is consulting for engineering. Construction is expected to cost around $18 million, though this estimate does not include all development costs.
The Planning Commission is expected to approve the plans' Conditional Use Authorization in the meeting scheduled for tomorrow, Thursday, February 3rd, at 1 PM. Information can be found at the meeting agenda here. Many who are opposed to the project and advertising on social media platforms like Nextdoor are planning to overwhelm the public comment period.
Subscribe to YIMBY's daily e-mail

Follow YIMBYgram for real-time photo updates
Like YIMBY on Facebook
Follow YIMBY's Twitter for the latest in YIMBYnews